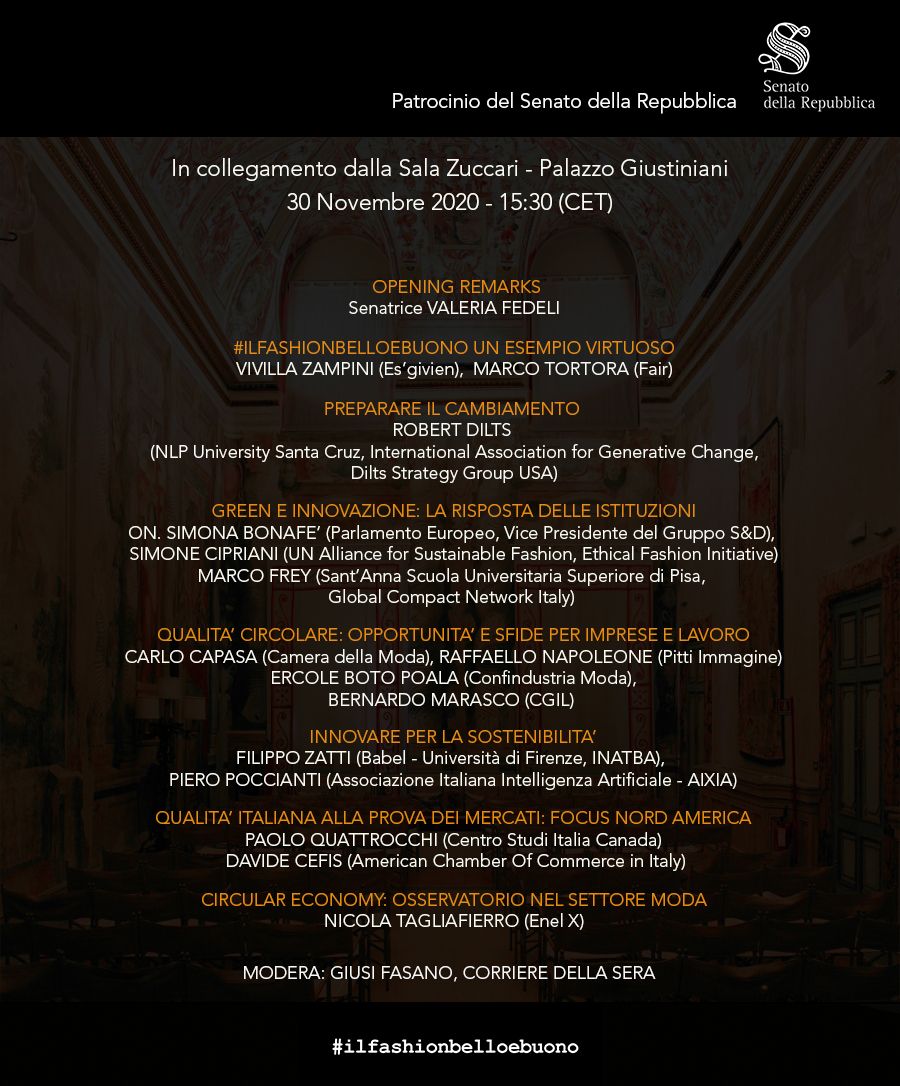 27 Nov

Director Centro Studi Italia Canada Paolo Quattrocchi will speak in the Senate

Conference on Circularity and Innovation
as strategic levers for the economic recovery of Made in Italy.

Paolo Quattrocchi, director of Centro Studi Italia Canada, will speak in the Italian Senate via a video-conference.

November 30, 2020 | 3.30 pm

 
The event, promoted by sen. Valeria Fedeli, is co-organized by FAIR – The Florentine Association of International Relations, as co-founder of #ilfashionbelloebuono project.
The speech by Paolo Quattrocchi will be on:
Italian quality at the canadian market test 
Focus on Sustainability Strategy in Canada
 
You can follow the event on the Senate web channel.